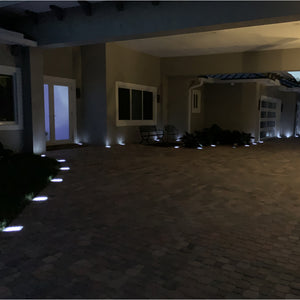 NEW 6"x 9" Solar Brick Light
Made of extra strength anti-UV polymer and vehicular traffic resistant.
Better performance during charge and uncharging control (smart control of energy).
Completely sealed, and battery replacement is available.
10 LED lights and different colors for your choice.
Dusk to dawn sensor with 18+ hours lights on.
Helpful Tips
The sun behaves differently in the four seasons. And this will affect the performance of the product since the solar brick light uses the sun as an energy source. During...
Solar Power Wall & Garden Lights
Find a beautiful selection of outdoor solar wall and garden lights, security lights, and more that match any home.
Solar lighting can be installed in different areas, like backyard, entryway, driveway, garden, and parking lot. They charge up during the day when the sun is shining and light up at night.
The benefits are numerous: Environmentally friendly, Cost-effectiveness, Little maintenance, Do it yourself installation. Take a look and choose yours.
Buy it now